HIGH PERFORMANCE WINDOW FILM
INFRARED AND HEAT REJECTION90%

ULTRAVIOLET REJECTION99%

OPTIMAL CLARITY99%
Two-Way Mirror Privacy
SUN BARRIER™ SILVER FILM
---
Silver reflective Window Films are one of the best performing and most widely used solar control window films in the market. It reduces high levels of incoming solar heat and glare which can significantly improve your working/living conditions. It reduces air conditioning usage, hence a reduction in energy costs. Silver Films create a more comfortable space, providing privacy where no one can see through from the outside but you can enjoy the view from the inside.
Furthermore, due to the appearance of the film, it can easily improve your home/office aesthetics. The film also filters out virtually all UV rays, protecting your home fabrics and furnishings. The 20 and 35 percent versions are extremely popular for commercial buildings. Besides all these good features, silver film acts as a security film as well.
- Creates a two-way mirror privacy.
- Provides excellent heat and glare rejection.
- Has security film features.
- Improves energy efficiency.
- High performance UV radiation protection.
SUITABLE FOR:
---
Residential homes and commercial buildings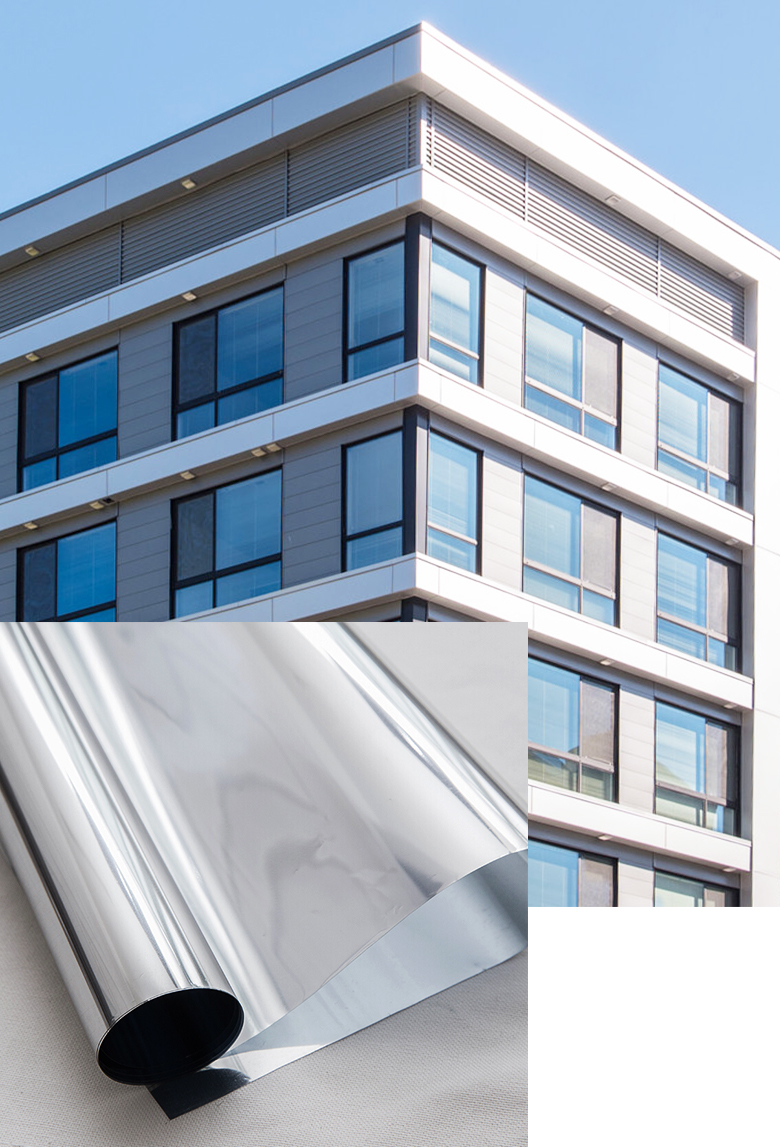 R20 BOTH SIDE SILVER
| Series | Model | Thickness | VLT | UVR | IRR | TSER |
| --- | --- | --- | --- | --- | --- | --- |
| Reflective Film | Double Silver | 1.8 Mil | 38 | 99 | 74 | 69 |