HIGH PERFORMANCE WINDOW FILM
INFRARED AND HEAT REJECTION90%

ULTRAVIOLET REJECTION99%

OPTIMAL CLARITY99%
Long Lasting Colour Vibrance
SUN BARRIER™ CHIP DYED FILM
---
Sun Barrier™ Chip Dyed Films offer a brilliant appearance as they are manufactured through a unique coating method. It is prepared through an extrusion process, where the colour chips are melted and placed on the film. This process assists in ensuring that the colour of the film lasts. It also prevents them from discolouring and projects superior quality appearance.
The films are produced by using colored PET chips, which are embedded in the film instead of colour coating it on outside of the transparent films. Chip Dyed PET film has an outstanding light transmittance which can efficiently obstruct harsh glare, no matter day or night.
- Block 99% of infrared rays.
- Help to prevent discolouration of interior and furniture.
- Prevents cracking and flaking.
- Do not hinder radio or navigation system signals.
- Guard privacy and improves aesthetics.
- Facilitate in improving heat effectiveness through heat retention.
- Scratch resistant.
- High optical density resolution.
- Used for both architectures and automobiles.

SUITABLE FOR:
---
Automotive vehicles, residential homes and commercial buildings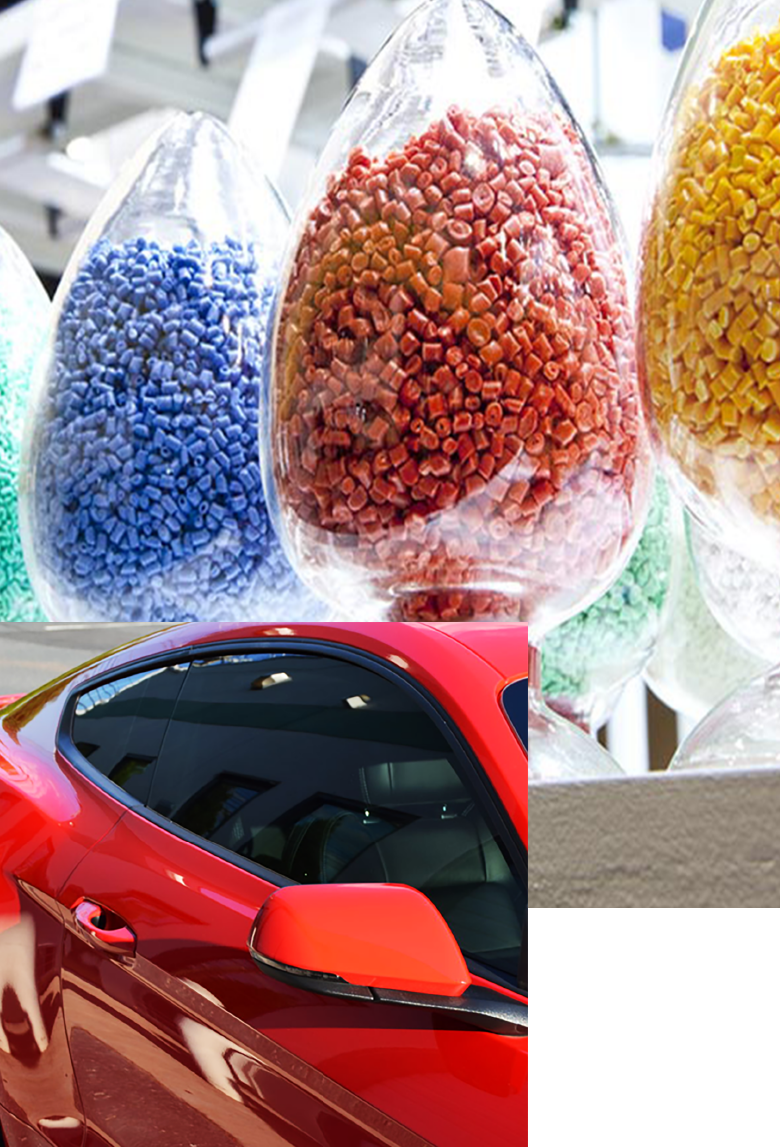 CHIP DYED FILM
Series
Model
Thickness
VLT
UVR
IRR
TSER
Chip Dyed Series
N 05 DZ
2 Mil
5
99
50
53
N 20 DZ
2 Mil
20
99
32
43
N 35 DZ
2 Mil
35
99
42
40
N 50 DZ
2 Mil
50
99
41
43
N 70 DZ
2 Mil
70
99
43
45