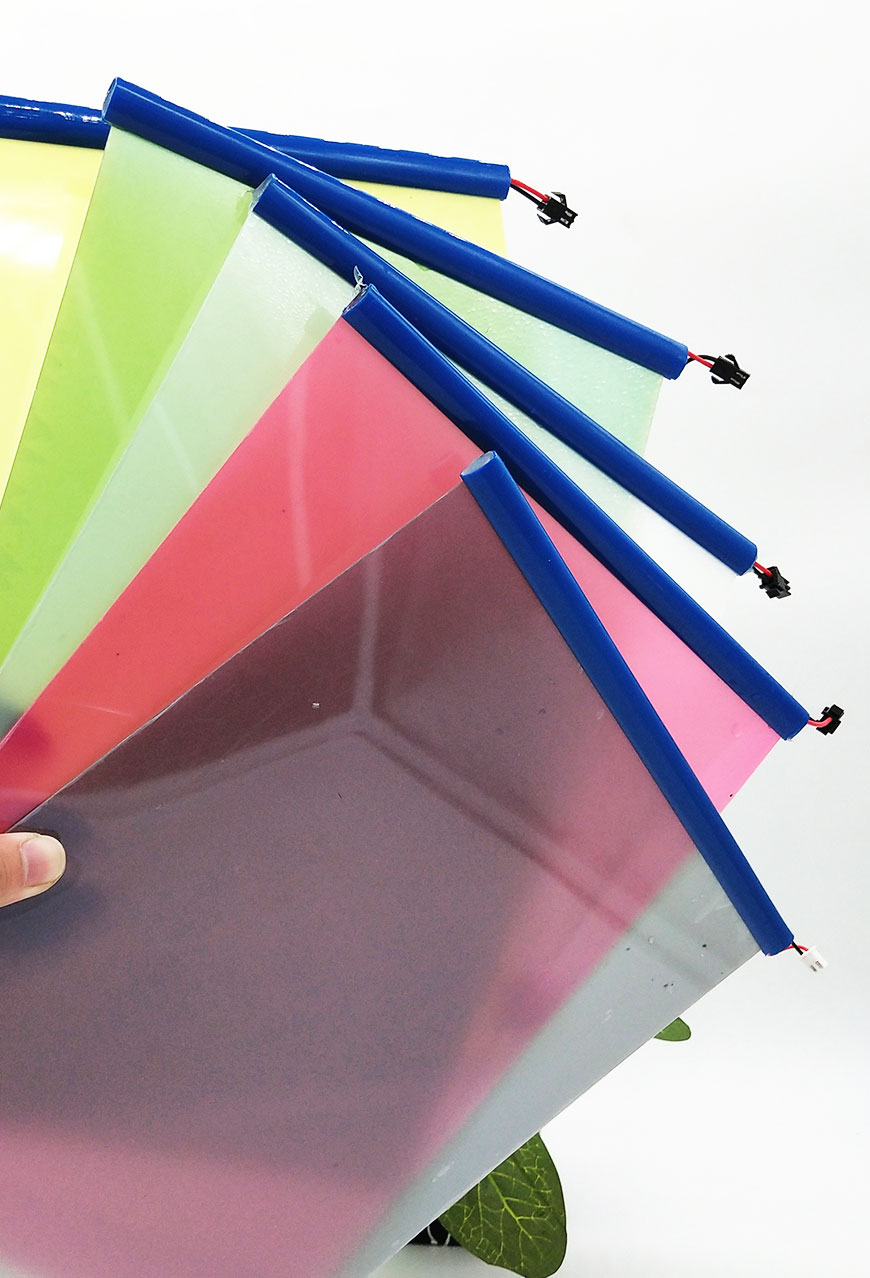 ---
SUN BARRIER™ SMART FILM
---
A switchable electrochromatic film that can be installed onto any existing glass with switchable mode features.
Smart Film is a thin film where it can be installed onto any existing glass. It changes its visual appearance from frosted to transparent and vice versa by using a remote control. Our film is frosted/opaque when powered off and transparent/clear when powered on.
We offer a complete hard wired system that is made-to-order as well as a Plug and Play System available in 6 colours. Smart Film is compatible with smart home automation systems. This amazing technology provides up to 99% UV radiation protection and heat rejection.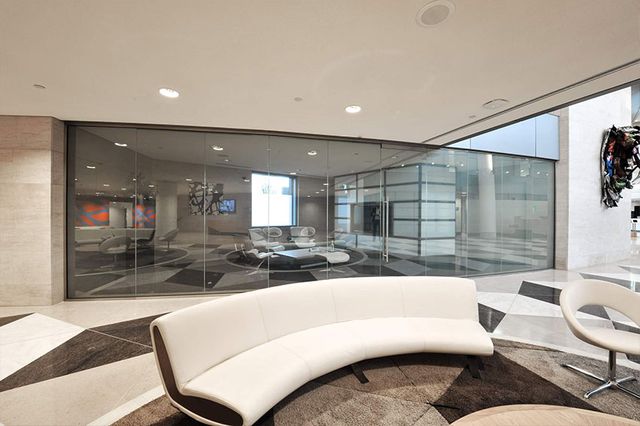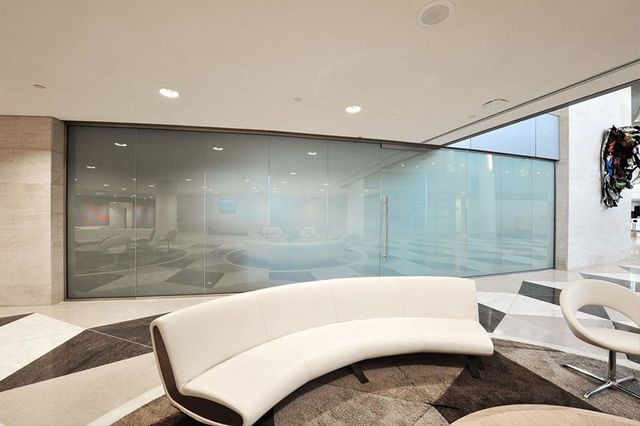 *** Move the slider right and left on the image to see opaque (off) and clear (on) states
---

Privacy Partition, Privacy Protection Refusing Peeping

Interative ProjectionHD Pictures Extraordinary Experience
Noise ReductionAcoustic Damping Enjoy the Quiet

Heat Reduction, Only Sun BlockCan Heat be Insulated

Explosion-proof,Broken But not CrackedReally Safe
Item
Mode
Specification
Testing Standard
optical parameters
Visible Light Transmittance
ON
>85%
GB/T 2410-2008
spectrophotometer
OFF
>60%
Parallel Light Transmittance
ON
>66%
GB5317.2-2002
OFF
<1.5%
Haze
ON
<4%
GB/T 2410-2008
spectrophotometer
OFF
>92%
Visual Angle
ON
>140°
Visual
Electrical Parameter
Working Voltage
ON
48V AC
Multimeter
Sturation Voltage
ON
<36V
Response Time
OFF-ON
<200ms
Liquid Crystal Multi-parameter Electrical Measuring Instruments
ON-OFF
<10ms
Power Consumption
ON
<5W/M
Multi-parameter Electrical Measuring Instruments
Mechanical Parameter
Thickness
0.4-0.5mm
/
Max Width
≤1.6M
/
Coild Material Size
1.2/1.6M(W)*50/100/200M (L)
/
Adhesion
50g/mm
Enviromental Parameter
Working Temperature
—20℃ —70℃
Constant Temperature and Humidity Testing Machine
Storage Temperature
—20℃ —80℃
Service Life
(ON)>10 years
GB18910.5-2008
Switch Frequency
>80 million times